Looking for something to do in Eagle Rock? There's always something out there for everyone in the neighborhood of Eagle Rock in Northeast Los Angeles, California. Below are a few popular options to choose from.
Black Boar
This bar, located near Trader Joes, serves strong drinks and craft beer. The atmosphere is what makes it unique, including taxidermy, a fireplace, and farmhouse tables. This 1400 square foot bar doesn't serve food, so be sure to eat before or after coming in. Locals like this spot for the jukebox and the great service.
1630 Colorado Blvd, Los Angeles, 90041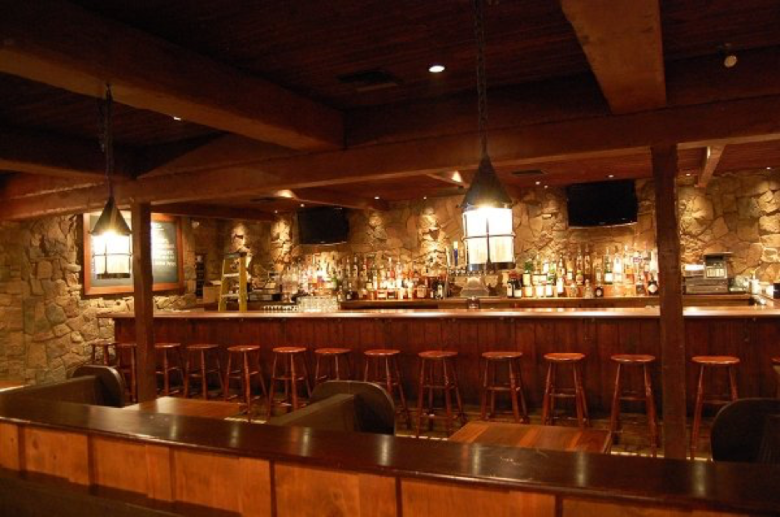 Photo Credit: www.theeastsideagent.com
The Eagle Rock Lounge
The Eagle Rock Lounge is a mix of a sports bar and a gastropub. Many customers stop by to watch games on the televisions and the projector screen. Others love listening to the jukebox and using the Wi-Fi. You can also stop by The Eagle Rock Lounge for cocktails, wine, wings, and bottomless mimosas on the weekends. The bar also features board game nights, retro video games, a tap takeover once a month, and a happy hour every weekday. If you're feeling hungry, try the salads, flatbreads, burgers, bruschetta, chicken chimichurri, and more.
1954 Colorado Blvd, Eagle Rock, CA 90041
All Star Lanes
This bowling alley is a favorite of locals in Eagle Rock who enjoy bowling at the 22 lanes, drinking at the cocktail lounge, and singing karaoke. Customers of all ages can enjoy bowling here, as well as pool, arcade games, and performances of local music. Don't forget to stop by for the food: chicken wings, salad, fish and chips, chicken tenders, burgers, fries, etc.
4459 N Eagle Rock Blvd, Los Angeles, 90041
Street Food Cinema
Are you a movie fan? If so, then you definitely have to check out the Street Food Cinema event in Eagle Rock. This event features pop-up movie screenings accompanied by gourmet food trucks and local music. Welcome to the drive-in of the future! Producers Heather Hope-Allison and Steve Allison (of TIL Lifestyle Marketing and Events) created this event back in 2012 to celebrate their love of movies and of food. As the largest outdoor movie series in the city, the event features DLP projection, high-definition quality, and QSC speakers and subs.
Take your family and your dog to this outdoor event, which is celebrating its 5th anniversary. The Street Food Cinema is hosting a screening of The Addams Family in Eagle Park in October this year and food from Street Kitchen LA will be available.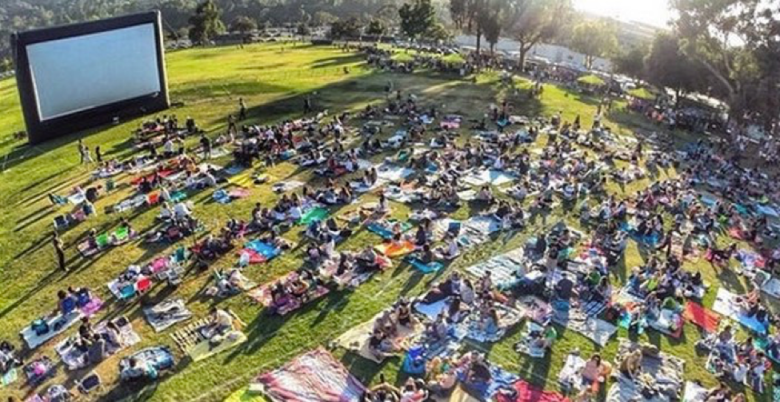 Photo Credit: www.welikela.com
Curve Line Space
Curve Line Space is an art gallery, custom frame store, and a music venue. Tim Yalda is known for great service and amazing custom framing, as well as for booking great bands in his space. L.A. Weekly called Curve Line Space the "best jazz room that's also a frame shop." Stop by this venue for the jazz series or the Thursday music series.
1577 Colorado Blvd, Los Angeles, 90041
Eagle Rock Music Festival
The Eagle Rock Music Festival is a celebration of local music, art, and food specific to the Northeast Los Angeles area. The festival works with local business owners to feature of the best of the neighborhood. Los Angeles Councilmember Jose Huizar sponsors the venue, and the event is organized by Center for the Arts Eagle Rock. The next festival will take place in Spring 2016.
If you enjoy spending time in Eagle Rock, visit Real Estate Unlimited to browse real estate in the Eagle Rock area. The team at Real Estate Unlimited is here to help you find the right property for you or to help you sell your property. Call us today, and we can help you streamline your real estate needs.