Eagle Rock, a Northwestern neighborhood of Los Angeles, California was called "One of America's 'Hottest Neighborhoods'" by LA Weekly, and it's easy to see why. Eagle Rock has many endearing and exciting features to consider if you are looking for a home in L.A. This hip neighborhood has a lot to offer.
Reasons Why Eagle Rock is a "Hot" Place to Live:
The food in Eagle Rock is amazing. There's a wide variety of eateries, restaurants, diners, and bars. When you're in Eagle Rock, you have to explore the dining and shopping on Colorado Boulevard. The famous restaurants and well-loved spots on this street include: Swork, Casa Bianca Pizza Pie, Spitz, Cindy's, CaCao Mexicatessan, Café Beaujolais, and The Oinkster. Whether you're looking for a quick coffee, a traditional and delicious pizza pie, or a taste of Mexican cuisine, there's something for everyone in Eagle Rock.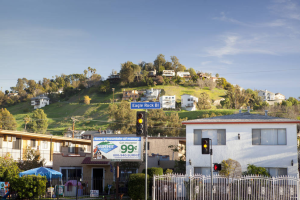 Photo Credit: https://www.airbnb.com/locations/los-angeles/eagle-rock
Don't forget about the eateries on Eagle Rock Boulevard as well, including Patio Burgers & Beer, Auntie Em's Kitchen, Ruby Bakery, Leo's Tacos, and Senior Fish. Many of these eateries feature authentic local food and are loved by visitors and locals.
If you're planning a visit to Eagle Rock, be sure to check out Fun Things to Do in Eagle Rock. Check out the used bookstores and innovative coffee shops that are unique to the area. Find and sample some of the best burgers in L.A., or attend a music festival and the Street Food Cinema movie screenings.
In addition to the great bites and fun things to do in the neighborhood, many residents of Eagle Rock praise the vibe in the neighborhood. Many describe Eagle Rock as a Los Angeles neighborhood with the feel of a small town. The neighborhood's rich history (including the many Famous Residents of Eagle Rock) and its charming architecture add to the vibe.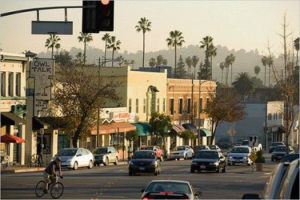 Photo Credit: https://www.eastsidelalifestyle.com/eagle-rock/
Everyone appreciates a neighborhood that takes pride in its appearance, right? The community of Eagle Rock makes a point of keeping the neighborhood and the parks clean. It's also a friendly place for pedestrians and families with dogs.
Besides the great features within Eagle Rock, one of the benefits of living there is being nearby all of the hottest places and cities. Eagle Rock is a short drive from Hollywood, Downtown Los Angeles, Burbank, Glendale, Pasadena, etc. This makes going to events in cities nearby, visiting family and friends, and/or commuting to and from work much easier.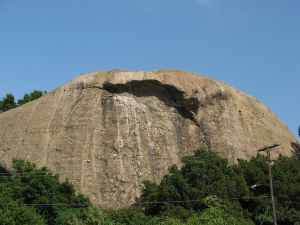 Photo Credit: https://www.sothebyshomes.com/areas/eagle-rock-real-estate
As gentrification grows in Los Angeles neighborhoods, "hipster" scenes are appearing. Whether or not you identify with hipster culture, Eagle Rock and other L.A. neighborhoods have a lot to offer. These unique communities reflect passion about local/organic food, fair-trade coffee, art, music, education, and more.
Last but not least, many residents and visitors of Eagle Rock describe it as a safe and fun place to raise a family. If you have questions about homes in Eagle Rock, or if you are shopping for real estate in Los Angeles, feel free to contact our team at Real Estate Unlimited. You can search our listings of homes in communities in Los Angeles, including Eagle Rock, Echo Park, Silver Lake, Mt. Washington, Elysian Park, Highland Park, and more.