Are you living in or visiting Mt. Washington in Los Angeles this summer? Take a look at some recreational activities you add to your list this season! Whether you're looking for food, culture, nightlife, or the outdoors, there's something for everyone.
L.A.'s Southwest Museum
Make your day cultural and visit the Southwest Museum of the American Indian. This museum has been around since Charles Fletcher Lummis (an anthropologist) started the Southwest Society and Joseph Scott funded the museum. Originally, the museum was opened in Downtown Los Angeles. The collection features art and artifacts of the Native Americans, of the Spanish Colonial period, and of the Western American genre.
The museum has been in Mt. Washington since 1914 and is run by the Autry National Center. The Southwest Museum is a Los Angeles Historic-Cultural Monument and stands at 234 Museum Dr, Mt Washington, Los Angeles. To get there, take the Metro Gold Line to the Southwest Museum Station.

Photo Credit: https://www.latimes.com/opinion/opinion-la/la-ol-los-angeles-needs-an-la-museum-201406050604-story.html
Carlin G. Smith Recreation Center
Located in East Los Angeles, the Carlin G. Smith Recreation Center is a great resource for people living in the community and/or visiting. Located at 511 W. Ave. 46, Los Angeles CA 90065, this recreation center offers a children's play area, a community room, barbeque pits, basketball courts, and an auditorium.
To learn more, check out the recreation center's online activity guide for classes, afterschool programs, and other events. Parent's Night Out happens every second Friday of the month and only costs $10. At this event, children have dinner and do activities while parents have date night. Other available activities include self-defense classes, music lessons, and afterschool programs.
Heidelberg Park
Feeling restless? Take a stroll in the park. Heidelberg Park, at San Rafael Ave, Los Angeles, CA 90065, is overseen by the Santa Monica Mountains Conservancy. The beautiful landscape features a community succulent garden and examples of the California Walnut Woodland. The steep slopes of the mountains still foster black walnut trees.
Moon Canyon Park
For another option for a stroll in the park, head over to Moon Canyon Park. Located at 300 San Rafael Ave, Los Angeles, CA 90065, this park is the perfect place to find a playground, have a picnic, and explore some walking trails.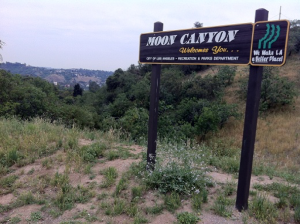 Photo Credit: https://www.amoeba.com/blog/2012/05/eric-s-blog/california-fool-s-gold-exploring-mount-washington.html
Verdugo Bar
Looking for a night out this weekend? Drop by Verdugo Bar at 3408 Verdugo Road, Los Angeles CA, 90065. It's open Monday to Friday from 6 pm to 2 am, and on Saturday to Sunday from 3 pm to 2 am. This craft beer bar is in Glassell Park and offers game nights on the patio, music nights with DJs and themed music, and trivia nights. Enjoy the full bar, the food trucks, and the "To-Go" bottle menu.
LA River Kayak Safari
Do something new this summer and take a trip with the LA River Kayak Safari. Take a short drive to the Elysian Valley from Mt. Washington for this activity. The guides and instructors at LA River Kayak Safari take groups on a trip down the Los Angeles River. This urban river is filled with drinking quality water and is protected by the Clean Water Act. The company offers one easy trip and one other option that is more challenging. There are lazy river sections, as well as Class II rapids. This is a great activity for those looking to learn how to paddle.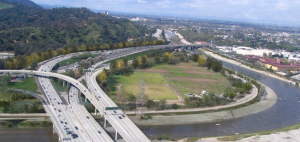 Photo Credit: https://www.lariver.org/index.htm
If you're looking to buy and/or sell a house in Mt. Washington, Los Angeles, Real Estate Unlimited is here to help! Don't hesitate to contact us for your real estate needs.