The Echo Park neighborhood boasts great parks, thrifty vintage stores, and great dining locations. Thankfully for those looking for a caffeine fix, the coffee is even better! Whether you're looking for a morning pick-me-up, looking for a location to enjoy the latest best-selling novel, or a moody scene to have a cerebral conversation, Echo Park has you covered.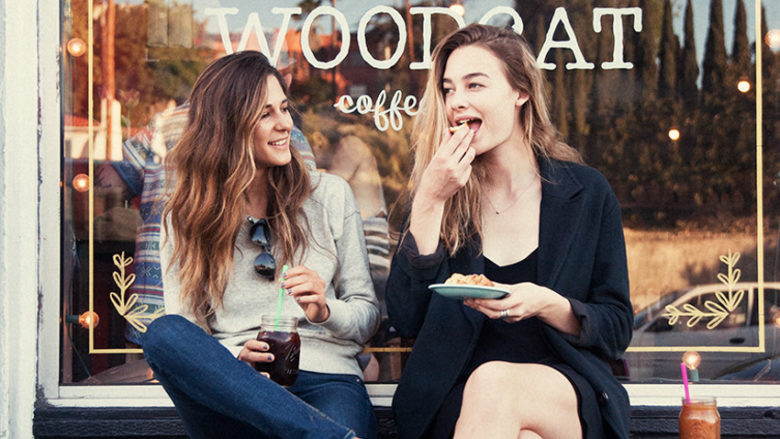 Photo Credit: Woodcat Coffee
Check out the Woodcat Coffee Bar at the center of Echo Park. Named after the old Scottish nickname for a hare, the Woodcat offers a wide variety of classic coffee beverages. Woodcat also takes pride in serving Wrecking Ball Coffee Roasters' beans, ensuring that all the drinks are not only locally-sourced, but also extremely delicious.
The Open Space is a combination coffee shop and theater that caters to a wide variety of crowds. The traditional theater crowd is sure to be pleased by a constantly rotating schedule of plays, from classical theater to the most cutting edge avant-garde. The Open Space also hosts business meetings, parties of all varieties, and acts as a local comedy club. If you're looking for theater or a show, be sure to get caffeinated while you enjoy the gig at The Open Space.
Tierra Mia Coffee is a no-nonsense coffee house that emphasizes the experience of a perfect cup of coffee. Aiming to provide the "freshest and best coffee, beverages, and pastries" Tierra Mia roasts all of their coffee beans in-house on a 1957 Probat roaster! Many of their drinks blend traditional American coffee culture with Latin American tastes, offering drinks like the Cubano con Leche, the Mocha Mexicano, or the Coco Loco Latte. Tierra Mia also aims for creative latte art with each drink, ensuring their drinks are as great to look at as they are to drink.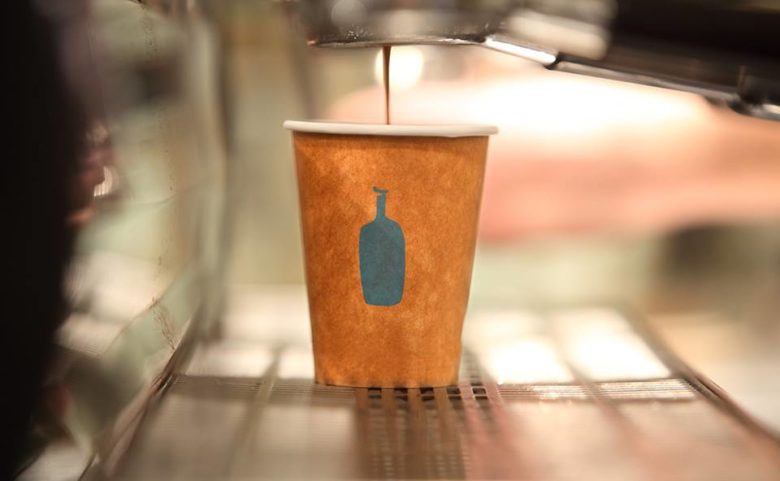 Photo Credit: The Blue Bottle Facebook
Visit The Blue Bottle for a taste of history in each cup of coffee. The Blue Bottle is named for the original coffee house in Central Europe opened by one Franz George Kolshisky, famed for his daring escapades during the period of Ottoman Empire expansionism. The Blue Bottle aims for the ultimate coffee experience, promising that no coffee beans older than 48 hours are sold to customers, ensuring each cup is at the perfect level of flavor. The Blue Bottle also offers delivery and carry-out service, so that you can enjoy your favorite coffee blends at home.
FIX is a full-kitchen cafe, offering a full breakfast, lunch, and dinner menu. They offer a wide variety of classic coffee drinks, and also serve wine, beer, and a number of other beverages. FIX maintains the hipster acethetic, but the friendly staff ensures that all visitors will feel welcome. Try their breakfast sandwich, featuring a brioche bun, fried egg, bacon, and arugula. For those on a budget, swing by and grab a two dollar bagel, or splurge and pick up a jalapeno cheddar bagel with cured lox, tomato cucumber, and cream cheese.
Take some time this summer to track down the best coffee houses in Echo Park!
Real Estate Unlimited has been serving Echo Park and the L.A. since 1980. Contact us if you have any questions about Echo Park, real estate needs, or the best coffee houses on the block.