If you're new to Elysian Park, or if you just want to explore new things and places, check out some of the fun things to do in and around Elysian Park in the great city of Los Angeles. Whether you like spending the weekend in nature, shopping for or viewing art, dining, amazing music, or tasting beer, there's something for everyone.
What to Do in Elysian Park:
Dodger Stadium: Visit Dodger Stadium, home to the Los Angeles Dodgers, and see a Major League Baseball game. Dodger Stadium, also known as Chavez Ravine, was built in 1962. The number of seats makes it the largest stadium in the MLB. You can also take a tour of the stadium, which is the third oldest stadium in the league.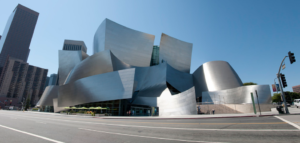 Photo Credit: https://losangeles.dodgers.mlb.com/la/ballpark/information/
Downtown LA Art Walk: The Downtown LA Art Walk (on Main and Spring) takes place the second Thursday of each month between 6 pm and 10 pm. Art galleries are open to the public, and you can also get drinks, eat dinner, and explore downtown LA at your own pace. Since 2004, the art walk has been encouraging community members and visitors to experience Gallery Row and 50 galleries participate. The event attracts up to 25,000 people each month! Also, check out and sample the many food trucks that show up each month.
Walt Disney Concert Hall: Secure tickets to a concert and visit the home of the Los Angeles Philharmonic and Master Chorale. The Walt Disney Concert Hall, designed by Frank Gehry, is a landmark at 111 South Grand Avenue in downtown LA (near Hope Street). It is a part of the Los Angeles Music Center and seats over 2,200 people. Built in 2003, Lillian Disney donated to the project in the name of Walt Disney. Many donors made this project possible, creating a stainless steel structure with excellent acoustics that spans 3.6 acres.
Photo Credit: https://www.archdaily.com/441358/ad-classics-walt-disney-concert-hall-frank-gehry
Elysian Park: Escape from the city life and delve into Elysian Park. Located at 835 Academy Rd, Elysian Park is the second largest park in Los Angeles (covering 600 acres) and the oldest (originating in 1886). You can venture into one of the many hiking trails, which are some of the best places to see amazing views of the LA skyline in Elysian Park, including the West Loop Trail, Wildflower Trail, Angel's Point Trail, and Portola Trail. Or, you can take it easy and have a barbeque, throw a ball at a baseball field, or have a picnic. While there, visit the Portola Trail Historical Monument, the Chavez Ravine Arboretum, the Victory Memorial Grove, and the Grace E. Simons Lodge and Memorial Sculpture.
Angel City Brewery: If you love craft beer, then you definitely have to taste the brew at Angel City Brewery. Located in the Los Angeles Arts District since 2013, Angel City Brewery is located at the Brewery and Public House. You can also take a tour of the brewery, where outside food is encouraged and food trucks frequent the area. Try every type of beer, including the Angel City IPA, Angel City Pilsner, Angel City Lager, Social IPA, Double IPA, Salted Caramel Gose, and Peach Berliner Weisse,
Real Estate Unlimited has been based in Los Angeles since 1980. We provide excellent customer service and streamline the process of buying and selling a home for our clients. With our experience and familiarity with the Los Angeles area, we are available to help you buy or sell a home in Elysian Park. Feel free to contact us with your questions and to view our home listings.