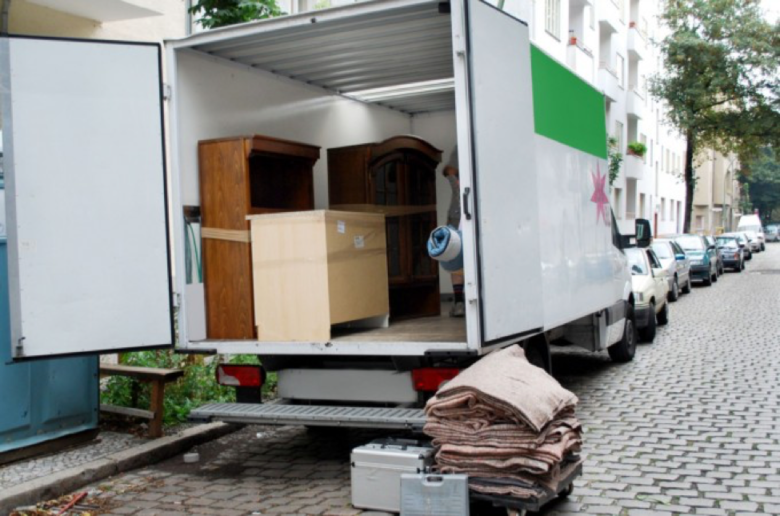 Photo Credit: Unpakt.com
Holiday season is almost here! Many people feel inspired to give during this special time of year, whether through offering warm clothing to a winter coat drive, volunteering at a soup kitchen, or giving to a favorite charity. In this post, we're going to talk about nonprofit organizations that take a unique approach to helping people in need.
People in the process of moving often struggle to discard their used furniture, but they don't want to waste time and money packing and hauling bulky items when they can buy new. One solution is to find a drop-off site for a charity like Goodwill. Habitat for Humanity has recently opened ReStore outlets to offer donated furniture at low cost. These donations are valuable, but they can also create administrative challenges. Furniture is bulky, and many thrift and secondhand charities face storage and sorting issues. On top of that, it's difficult to cart a sectional sofa or bedroom set across town to a drop-off site, especially during business hours.
If you'd like to learn more about resale and thrift stores in the Los Angeles area, check out our post about top vintage outlets in Echo Park!
Furniture banks have emerged as a nationwide alternative to nonprofit secondhand stores. Assisting people who are homeless or in transition, furniture banks provide them with durable, good-quality furniture and housewares. They may be moving from temporary or shelter housing into a more permanent situation, or starting over with few personal possessions. Often without funds to purchase furniture, they're in desperate need of basic items such as beds, chairs, kitchen tables, and refrigerators. Your gently used furniture can help these people transform their new houses into homes.
Furniture banks also work hard to ensure a painless donation process. You don't have to worry about transporting your furniture yourself – just call the furniture bank for a pickup, and they'll show up at a convenient time and remove your gently used furniture.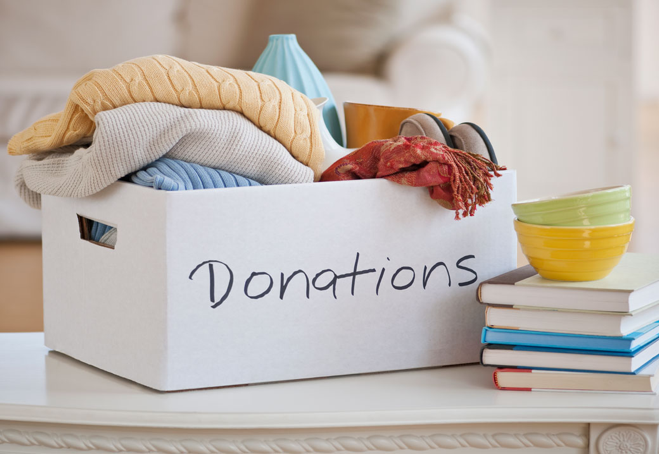 Photo Credit: Purewordsmission.org
These nonprofits are generally happy to take a wide range of items. Beds, couches, desks, silverware, kitchen and home appliances, lamps, and rugs are all in demand. Even accessories like throw blankets and artwork may be handy – many furniture banks make it their mission to create comfortable, welcoming living spaces for their clients.
If you're moving offices or upgrading your office suite, consider donating desks, chairs, or electronics – especially personal computers. Many furniture bank clients are job seekers and families with school-age children, making these donations high-priority. Cribs, changing tables, playpens, and child-size furniture are extremely useful and often scarce, and furniture banks may gladly take any gently-used toys or picture books to pass along to kids.
If you'd like to learn more about opportunities to get involved in your community, check out this post about the Silver Lake Farmer's Market!
How are furniture banks different from conventional nonprofit resale stores? Instead of storing donated items in a secondhand showroom so that they can be sold to raise funds, furniture banks manage the donation process to ensure that donated furniture is quickly gifted on. Your furniture becomes part of a new living space right away.
The Furniture Bank Association of North America will provide you with information on furniture banks in your area, as well as detailed information about how furniture banks work and what they accomplish. Vietnam Veterans of America is a nationwide nonprofit that provides a variety of services to veterans. VVA operates a stellar pickup service. They accept furniture, appliances, and housewares as well as clothing and other goods.
You may also want to check out the Virtual Furniture Bank, which operates solely online. Since they match every donation with a client prior to pickup, they have no warehouse, working to coordinate pickup and delivery with a trusted list of contractors. Freecycle.org is a more general trade and gift site for used items, but individuals and nonprofits seeking donations check the site often. You can search for a Freecycle virtual bulletin board for your area. In addition, many conventional nonprofit resale stores are responding to demand by offering improved pickup options, so you may want to check to see what kind of assistance they provide.
Furniture banks generally have FAQs to help keep donors informed, but these are some guidelines to remember. First, most furniture banks prefer donations in "new" or "gently-used" condition. If it's dilapidated or broken, it probably isn't desirable. Furniture bank employees may be able to advise you on the best way to dispose of furniture that can't be donated. You can help by cleaning any donated item before pickup. You'll save volunteers a lot of time and ensure that your donation looks its best for its new family. Finally, consider volunteering yourself! Many furniture banks are overjoyed to have another pair of hands.
If you're not looking to offload any furniture or housewares just now, furniture banks are also happy to take cash donations, especially during the holidays. They're always grateful for a "like" or share on social media accounts, so please don't hesitate to spread the word about this innovative approach to giving!