Not sure what to do this summer? Plan a day trip to South Pasadena, and enjoy parks, food, shopping, and more in this well-loved Southern California city. South Pasadena's Hometown Charm is sure to impress.
Fair Oaks Pharmacy and Soda Fountain: For more than 100 years, Fair Oaks Pharmacy and Soda Fountain has been located at Mission Street and Fair Oaks Avenue in South Pasadena on historic Route 66. Now, you can stop by for breakfast and lunch, sundaes, milkshakes, coffee bar, etc., while enjoying the vintage décor.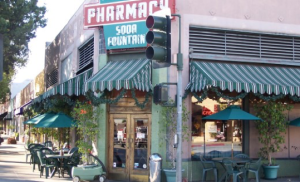 Photo Credit: roadtrippers.com
Charlie's Coffee House: Feeling sleepy? Stop by Charlie's Coffee House for a morning pick-me-up. The décor echoes the famous Route 66 with stop signs, traffic lights, and  furniture that harken back to road trip memories. Try the green tea macha latte, iced coffee, or Frappuccinos. The breakfast burritos also come recommended. There's outdoor seating and room for the kids.
The Battery Books & Music: Go hunting for used books and CDs at this charming bookstore. Since 2010, The Battery has been providing music, jewelry, and clothing to South Pasadena. You can also go in to trade and buy books, or to enjoy live music when it's scheduled.
South Pasadena Farmers' Market: Every Thursday of the year, you can stop by the South Pasadena Farmers' Market (except on Thanksgiving). Head over to the Gold Line South Pasadena Station (the market is located at Meridian Ave and El Centro Street). For the past seventeen years, the South Pasadena Chamber of Commerce has been running the farmers' market. The market features local produce and local vendors. It also features the Farm to Table Tour by Toyota and was named "Best Evening Farmers' Market"by LA Weekly and "Best Farmers' Market" by Pasadena Weekly. Additionally, the market provides fresh fruits and vegetables through the Nutritional Assistance Programs and Cal Fresh. Don't forget the free public events, including the Earth Day Celebration, the Christmas Tree Lighting, and the Safety Fair.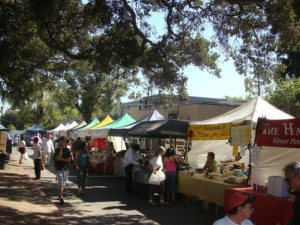 Photo Credit: www.pasadenamusclecompany.com
Garfield Park: Before the sun goes down, travel over to Mission Street and Park Avenue to enjoy the outdoors at Garfield Park. Take the kids; there's a playground, gazebos, barbeque, picnic, tennis court, etc.
Arroyo Seco Park: If you've already been to Garfield Park, or if you are feeling really adventurous, head over to Arroyo Seco Park on Via Marisol. It also features a playground, picnic areas, barbeques, etc. You also go hiking at Arroyo Seco Park and enjoy the Arroyo Seco Stream.
South Pasadena Historical Museum: Learn more about the San Gabriel Valley at the South Pasadena Historical Museum. The museum is housed in the Meridian Iron Works building, which originated in 1887 and was a grocery store. It then became a hotel and a blacksmith shop. Today, the museum is run by the South Pasadena Preservation Society and is free to the public. It sometimes offers screenings of outdoor movies on the grass. You can take a tour of the museum and stop at the gift shop. Remember, the museum is open on Saturdays and Thursdays and is located at Meridian Ave.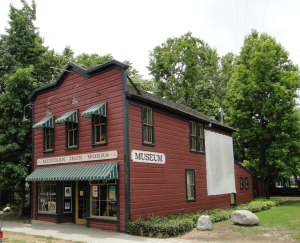 Photo Credit: commons.wikipedia.org
If you are moving to South Pasadena, feel free to contact Real Estate Unlimited. We also have listings for homes in South Pasadena on our website.