Silver Lake is no slouch when it comes to nightlife – this Los Angeles neighborhood has a thriving live performance and dance scene.  In this post, we'll give you the rundown on two Silver Lake establishments, the Satellite and the Silverlake Lounge, both famous for their live performances calendar.
The Satellite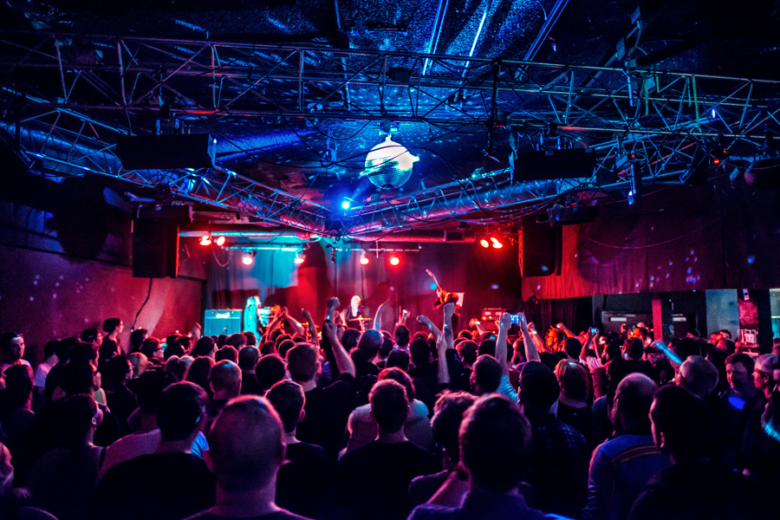 Photo Credit: Thesatellitela.com
Formerly known as Spaceland, this club has a long tradition of live indie-rock music – everyone from the White Stripes to Rilo Kiley to the New York Dolls to the Gossip has played at this outstanding venue.
Their expertly curated schedule includes local bands and visitors from out of state, and the audience can count on an eclectic yet consistently catchy mix. Even though they've had plenty of attention from national and international stars – their performing lineup includes the Buzzcocks, Death Cab for Cutie, Of Montreal, Pavement, Moe Tucker, Supergrass, the Muffs, the Detroit Cobras, and Love with Arthur Lee – but they've also launched the careers of Los Angeles icons like Beck, Elliott Smith, Possum Dixon, and Silversun Smith.
Click here to read our take on the best eateries in Highland Park!
If you're not an indie-rock aficionado, you can still enjoy their DJ and live comedy nights, as well as their pool table, which is kept secluded from the buzz of the main stage with the Satellite's "Cone of Silence." Their happy hour specials are always a bargain, so the Satellite has a loyal crowd of local regulars who stop in to drink and dance.
Silverlake Lounge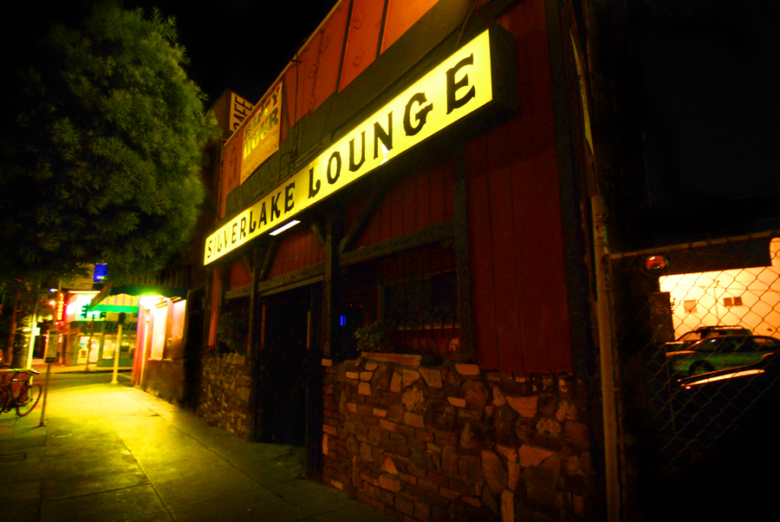 Photo Credit: Thesilverlakelounge.com
This cozy bar is small on space but big on atmosphere – and attitude! The Silverlake Lounge hosts drag shows with a Latin flair on Friday and Saturday nights, so come prepared to enjoy the show!
Live music has been part of the Silverlake Lounge's entertainment wheelhouse since the very beginning, and the intimate space provides a perfect setting to enjoy performers like Portland-native Ezza Rose, "pop-proletariat" band Decker, and latter-day folk-music hero Rufus Wainwright.
Mondays and Fridays are also open-mic night, if you're interested in seeing some breakout local musicians and comedians.  Sunday afternoons at 4:30 you can catch spoken word performances at the Wasted Afternoon open-mic matinee event. The crowd at these events tends to be raucous but respectful, with many performers attending with a group of applauding friends.  If you've got the talent and the chutzpah, you may even want to put your own name on the list!
If you're not into indie-rock or pop music – or slam poetry – the Silverlake Lounge hosts Classical Revolution on the first and third Saturday of every month. Classical Revolution lasts from 6 to 8 p.m., which just happens to coincide with the Silverlake Lounge Happy Hour!
At this biweekly event, local classical and jazz musicians perform a selection of their favorite repertoire pieces. Offerings range from contemporary jazz to baroque concertos to soaring arias – and several recurring performers specialize in international music, like classical guitar pieces from Mexico or German lieder. There's no charge for these performances, but the Silverlake Lounge does collect tips and donations, and all contributions go straight to the musicians.
The Silverlake Lounge has a small cover charge, and is cash-only, but drinks are cheap enough to make up for the minor inconvenience. There's an ATM right next to the bar if you're low on folding money. Bartenders have a reputation for being friendly, and the casual vibe makes this place a warm, homey retreat for visitors looking to sample uncommon music in a unique setting.
Click here to check out our Echo Park dining guide!
Whatever your taste in music – indie-rock, jazz, classical, contemporary, lip-sync – the Silverlake Lounge and the Satellite have made a mission of providing a diverse menu of emerging and internationally-recognized names. If you're in the neighborhood, come for the half-price cocktails and $4 pints, and stay for the amazing array of musical talent on offer!
Are you interested in hearing more about the Satellite, the Silverlake Lounge, and other Silver Lake bars and nightclubs?  At Real Estate Unlimited, our team of dedicated real estate agents takes pride in our in-depth local knowledge of the Los Angeles area, and we'd be happy to show you around this historic neighborhood. Call us for a consultation today!