Echo Park is known for food, theater, and great parks. But for those willing to dig, the neighborhood also offers a plethora of vintage stores bursting with clothes, furniture, and music for the thrifty shopper. If you're looking for a great deal, or hoping to update your closet with a little vintage flair, swing by Echo Park for a vintage extravaganza!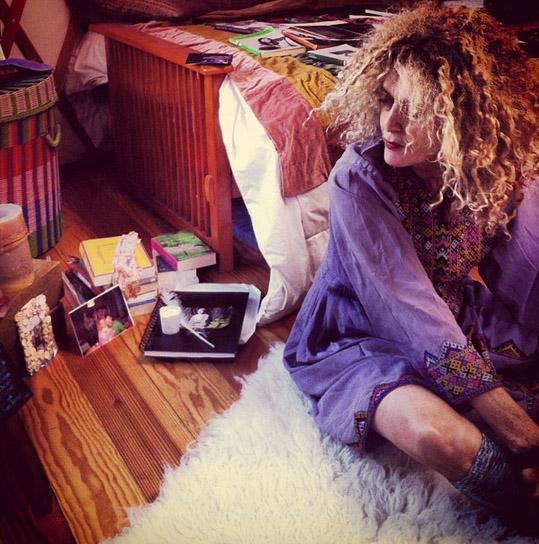 Photo Credit: TAVIN Boutique
A great example of the vintage offerings in Echo Park is TAVIN Boutique. Opened in 2009, Tavin specializes in vintage bohemian and Gypset lifestyle clothing. The boutique also carries a number of designer brands, like Sonia Rykiel, APC, Christian Dior, and Comme Des Garcons. TAVIN also imports Baluch dresses from Afghanistan and stocks Vietnamese indigo style pants, dresses, and jackets. Not interested in clothing? Try TAVIN's large selection of handpicked jewelry, shoes, boots, and belts. Named for for the owner, Erin Tavin, TAVIN Boutqiue aims to reproduce the feeling of wandering the streets of New York or Paris in Echo Park.
Lemon Frog Shop plays it much more casual. Styling itself as a vintage bazaar, Lemon Frog advertises its ability to find rare, one-of-a-kind, clothing and accessories for every budget. The bazaar brings in fresh stock each day to lure in the dedicated shoppers. The store offers a variety of styles, including hippie, disco, punk, glam, mod, and bohemian. Boasting an extensive collection of shoes, high heels, platforms, and boots, Lemon Frog also carries a wide selection of jewelry and accessories. While Lemon Frog aims to stock mostly high-end clothing, the bazaar also has a $10 or less selection to tempt even the slimmest of wallets.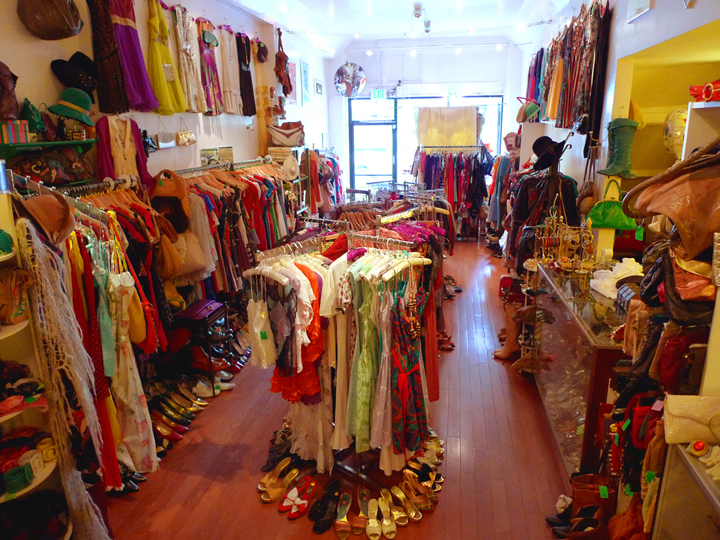 Photo Credit: Lemon Frog Shop
XL3 Vintage Clothing boasts an enormous selection of pre-owned sports wear. Opened in 1994, XL3 treats their reputation and customer service very seriously and offer jackets, shirts, shoes, and jerseys from every sport imaginable. Looking for a Kobe Bryant Lakers jersey? How about a Denver Broncos John Elway NFL Champion jersey? Then XL3 has you covered!
The Left Bank is a family owned and operated shop in Echo Park. More than just clothing, Left Bank offers modern gifts, and have curated stocks of designer, vintage, and contemporary resale clothing and accessories. Operating like a true thrift store, The Left Bank also accepts donations, customer sales, and trades.
If the workin'-cowboy ascetic is more your thing, check out Raggedy Threads, located just southeast of Echo Park. Established in 2002, Raggedy Threads carries a wide selection of quality workwear and denim.
Want more info on great vintage finds in Echo Park? Contact Real Estate Unlimited for the best tips on shopping in the area or help for you real estate needs!