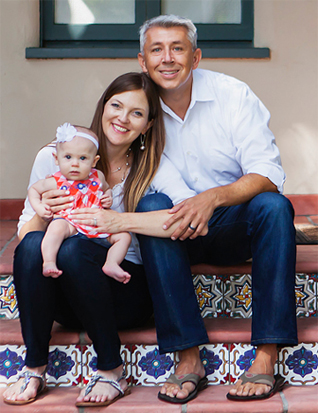 Practically a Pasadena native, and a homeowner in the San Rafael neighborhood, I pride myself on my reputation with my clients, signing most new business through referrals from satisfied customers. My residential real-estate practice is based in Pasadena, but I represent clients throughout the greater Los Angeles region. From Pasadena to La Cañada, from West Los Angeles and the Valley, from the South Bay to Downtown Los Angeles, I've helped clients realize their real estate dreams.
I grew up in a real-estate-focused family, and I've been helping to manage my family's commercial and residential investments since 1994. I've been a licensed broker since 2000, specializing in residential properties throughout the Los Angeles Area.
In 2003, I co-founded Gold Leaf Group, a Southern California-based real estate firm dedicated to finding residential, commercial and investment real estate solutions for a select group of clients. Prior to founding Gold Leaf Group, I worked in acquisitions and development at MJW Investments, a Santa Monica-based firm developing a highly-publicized, ten-building, adaptive re-use project in the Fashion District of Downtown Los Angeles.
I serve as a member of the Board of Directors of POLAM Federal Credit Union, and am a proud member of the Pasadena Chapter of Bruin Professionals, a networking organization for UCLA Alums. I also participate in fundraising efforts for Ketchum Downtown YMCA in Downtown L.A.In my spare time, I enjoy cycling, watching international soccer matches and spending time with my wife Sarah and our daughter Maggie.
---