Silver Lake, Los Angeles was named the hottest neighborhood for real estate in 2014, James Franco. The area is known for its innovative mid-century architecture. Indeed, many of the highly-commissioned architects, from John Lautner to Richard Neutra, called Silver Lake home throughout the 50's and 60's.
Neutra Colony Houses
2232 Silver Lake Blvd. (pictured); other addresses along Silver Lake Boulevard
Richard Neutra, who lived in Silver Lake while forming his reputation as one of the world's best modernist architects, designed and built many homes along Silver Lake Boulevard. This tract of homes became known as Neutra Colony Houses, and they were noted for their characteristic hillside embedment. Often obscured by flora, the Colony Houses were meant to make their inhabitants feel at one with nature without a sense of confinement.
Photo: Zillow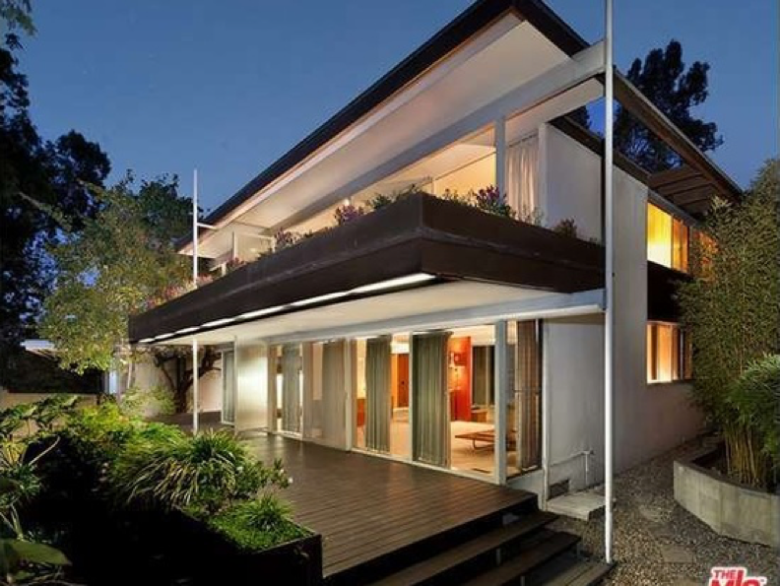 Silvertop
2138 Micheltorena St.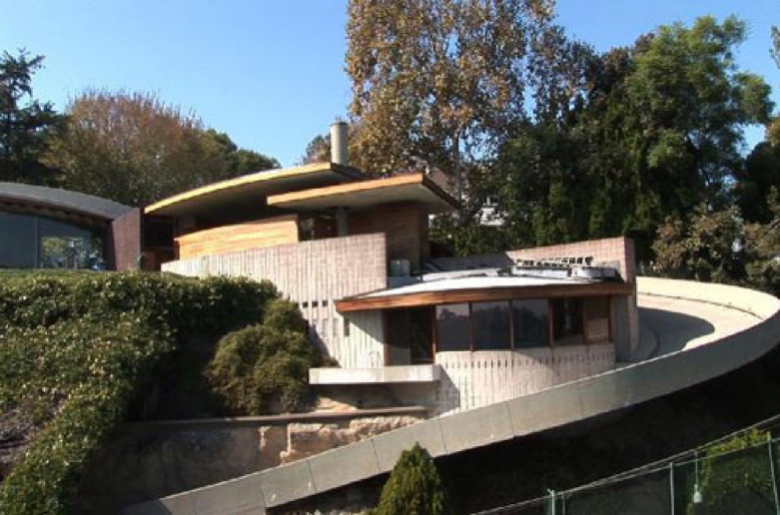 Photo: Triangle Modernist Houses
This concrete-domed house, built by John Lautner, was commissioned by Kenneth Reiner in 1956. Reiner, who designed many of the internal features himself, went bankrupt before construction was finished, and wasn't picked back up until the earlier 70's. You can glimpse the completed Silvertop, with its iconic cantilevered driveway, in the Brett Easton Ellis film Less Than Zero.
Canfield-Moreno Estate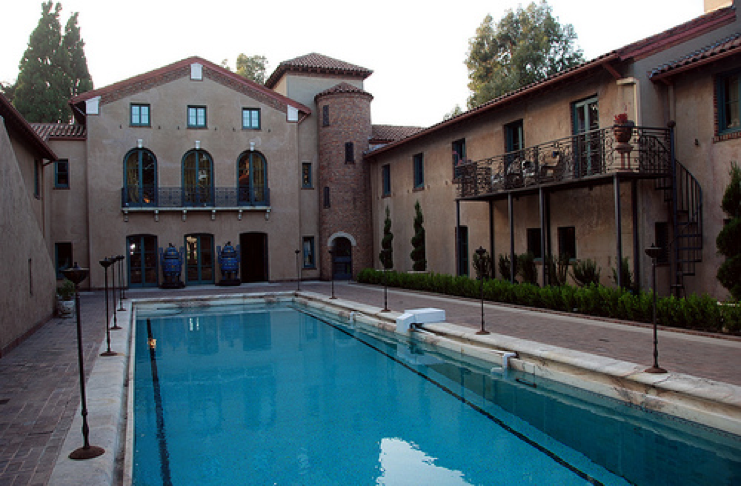 Photo: Flickr
Built in the mid-20's, this estate is the oldest property on our list, and least modernist in style. Silent film star Antonio Moreno could be seen in the 30's entertaining his celebrity guests in and around 22,000 square feet of Mediterranean Revival architecture. Since then, the Canfield-Moreno estate has been a convent school for girls, a home for Franciscan nuns, and a popular filming site for horror movies, including Scream 3 and Halloween H20: 20 Years Later.
If you are interested in real estate in Silver Lake, feel free to contact our team at Los Angeles Real Estate Unlimited. We are happy to help you find a home in the city of Los Angeles.