What's going on this summer in Highland Park? Read on for events going on in the neighborhood and start marking your calendars! Also, check out Unique Places to Visit in Highland Park as you plan your summer.
Highland Park Farmers Market Get ready for summertime at the Highland Park Farmers Market, located at Ave 57 and Marmion Way. Stop by on Tuesdays between 3 pm and 7 pm to enjoy fresh produce, food made by local vendors, and arts and crafts by local artisans. Don't forget, there's also music!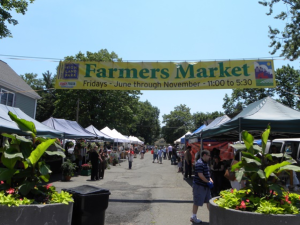 Photo Credit: https://www.middlesexcountynj.gov/Government/municpaldirectory/Pages/Highland-Park.aspx
Live Jazz Speaking of music, stop by La Cuevita bar on Sunday nights between 8 pm and 10 pm (starting July 31st this summer) for some live jazz music. It takes place every Sunday at 5922 N Figueroa Blvd. Music is performed by North East Groove Ensemble. Also, La Cuevita offers Happy Hour every day (between 5 pm and 9 pm) for specials on cocktails and beer. Try the Jalapeno Margarita or The Faust cocktail.
Summer Soda Tasting How loud can you burp? We promise, it's a relevant question. Mark it in your calendars; the annual Summer Soda Tasting Event at Galco's Old World Grocery (on York Boulevard) is happening between 5 pm and 8 pm on July 31st. Get ready to taste different soda flavors, from Galco's 700 different types of soda. The Burp Off Competition is open to contestants between the ages of 6 to 12. There will also be music, and the event supports Friends of the Southwest Museum.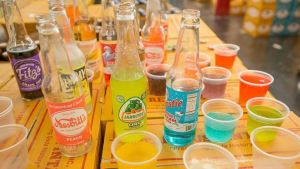 Photo Credit: https://www.nbclosangeles.com/entertainment/the-scene/Pops-Around-the-Planet-Galcos-Summer-Soda-Tasting-315164841.html
Board Games & Beer Night Love board games, making new friends, and good beer? Stop by the Block Party from 6:30 pm to 9:30 pm on Tuesday nights. Win prizes at raffles, listen to music, and enjoy classic games (including Cards Against Humanity, Jenga, Monopoly, and more).
The Artsy Flea Love hunting the flea markets? Make sure the Artsy Flea is on your list this summer. Enjoy it from 10 am to 5 pm on Saturdays. The flea market is located in Glassell Park at the Van de Kamp Bakery Building (at 2930 Fletcher Ave). There's over 100 booths to shop at, food to taste, and live music to enjoy. Remember, the parking is free!
Taproom at Eagle Rock Brewery This microbrewery has been around since 2009 and produces great beer. On July 6th from 4 pm to 10 pm, the Eagle Rock Brewery is hosting a celebration in the taproom to kickoff its Yearling Gold Medal Release. This American Sour Red Ale won a gold medal at the 2016 World Beer Cup. While at the brewery, remember to fill a growler to take home.
Pan for Gold! Families, until July 29th, every day but Monday, The Autry in Griffith Park, free for members or included with museum admission for the day, throwback to the 49ers searching for gold in California, guided tours, $10 for adults and $4 for children, children under 3 are free, at the Autry explore American West culture and art, Native American art, Southwest Museum of the American Indian Collection
Highland Park is an up-and-coming community located northeast of downtown Los Angeles. Today, the creative dining, entertainment, and shopping in Highland Park won't disappoint. Highland Park real estate listings are also available for you to view on the Real Estate Unlimited website. Contact us for more information.