The sprawling outline of Los Angeles contains a wealth of eclectic entertainment, and the Silver Lake neighborhood is home to its own share of quirky tourist attractions and museums. In this post, we'll take a look at the Holyland Exhibition, a single-bequest archaeological museum in the heart of Silver Lake!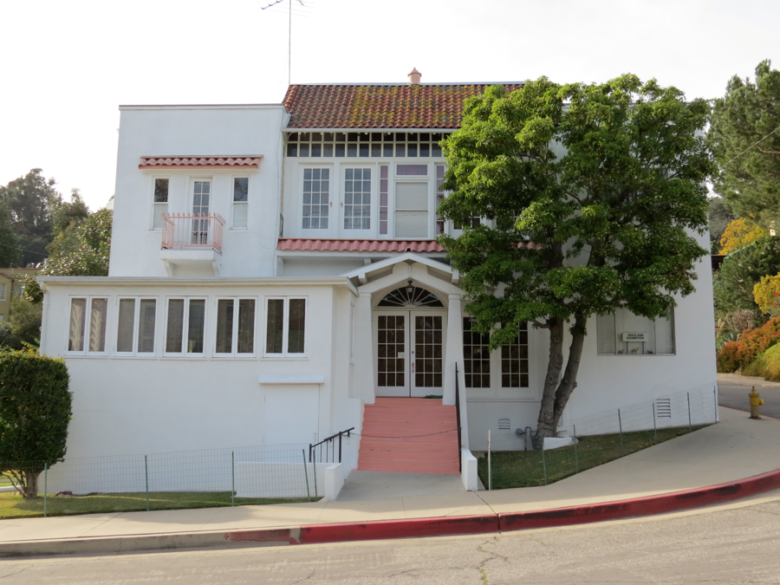 Photo Credit: Offbeatla.wordpress.com
The Holyland Exhibition represents the lifelong obsession of explorer and historian Antonia F. Futterer, rumored to be the inspiration for Indiana Jones. Futterer passed away in 1949, but his legacy lives on in this uncommon cache of curios from Egypt, Damascus, Babylon, Cyprus, Israel, and other Biblical lands.
Futterer's life was stranger than fiction, and nearly as cinematic. While Futterer was convalescing after a long illness caused by severe appendicitis, he began an intensive private Bible study. When he recuperated, he became fascinated with the geography and archaeology of the Holy Land. Futterer was especially interested in the Ark of the Covenant – yep, just like the Indiana Jones movie!
Click here to read about wine tastings at neighboring Silverlake Wine!
During the first decades of the twentieth century, he went on several quests to the cradle of civilization in an attempt to locate this storied artifact. Although he never found the Ark of the Covenant itself, Futterer's expeditions did amass an astonishing collection of ancient art, sculpture, and relics. In 1924 brought them back across the ocean to the mythical desert of Los Angeles, where he put them on display in his own exhibition space. They've been here ever since, and you can visit them in Silver Lake.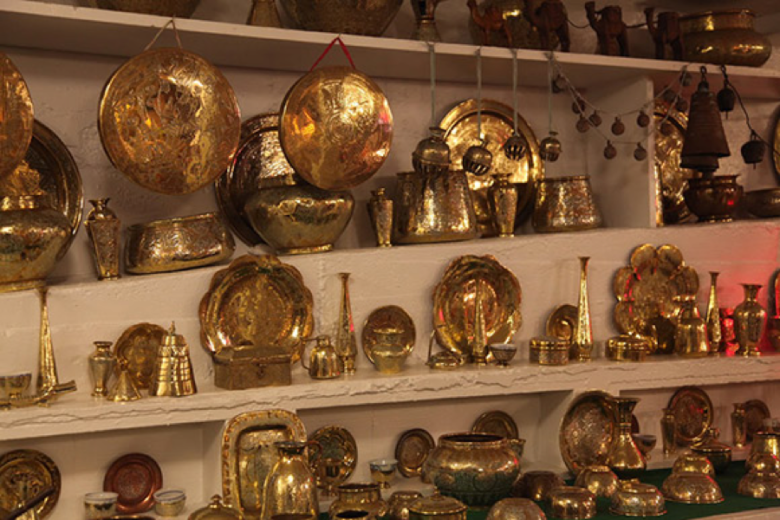 Photo Credit: kcet.org
When Futterer returned to the United States, he founded the Holyland Bible Knowledge Study and introduced his trademark "Eye-O-Graphic" Bible seminar, based on his deep interest in the geography of the Middle East. His "Eye-O-Graphic" techniques are spelled out in a large map that takes up an entire wall. Although Futterer's excavating days were over by the 1930s, he continued to lead his study group on informational trips to the region, including visits to Egypt and Israel, and maintained a scholarly interest in the Middle East until the end of his life.
His museum is fairly small, occupying just one Mission-style building. However, Futterer made the most of the available space, and each room is packed from floor to ceiling with a dazzling display of acquisitions from the Iron and Bronze Ages – some with a provenance that stretches even further back into antiquity.
Click here to read about the Gamble House, a historic building in Los Angeles!
Items on display include smaller curiosities like 5,000-year-old oil lamps, gold and silver jewelry, carved ivory, coins, and rows of glass bottles that predate the founding of Rome. The museum also holds several ancient tapestries, a 2,700-year-old sarcophagus, and a mummy casket that dates back to 600 B.C.E. Also on display are three ears of extinct Egyptian corn, carefully dried and preserved, and a game table from Damascus whose intricate design incorporates 10,000 inlaid pearls and wood from fourteen different fruit trees. As in artifacts retrieved from Pompeii and Crete, the magic is in the details of the everyday – the museum also houses handcrafted baskets, weavings, and ceramic plates and jars. Visitors can see these quotidian prizes up close.
Guests can also look at some artifacts from Futterer's own life, including his antique desk from 1924. Cinephiles can tour a smaller display of memorabilia from silent-movie idol Rudolph Valentino and furniture used in the set for Rick's Café in the classic movie Casablanca. Futterer also collected many contemporary costumes, souvenirs and religious artifacts, including a statue of Jesus in the garden of Gethsemane which is installed near the museum's entrance. Local history enthusiasts can even look at a gallery of photographs that show the neighborhood of Silver Lake growing up around the Holyland Exhibition building.
Tours are led by Futterer's widow Betty Shepard and daughter Karen Shepard. Their talks include extensive information on the background of each piece and a summary of Futterer's own theories about Biblical history and mythology. They'll also tell you stories about Futterer's early life in Australia and his participation in Hollywood history. He passed away long before the Indiana Jones films premiered, but his work may also have informed epics like Ben-Hur and The Ten Commandments.
At the end of your tour, you'll be treated to a Middle-Eastern-themed snack: a slice of Mandelbrot, or almond bread; a glass of grape juice; and a strip of apricot fruit leather imported from Damascus. You can also stop by the gift shop to purchase souvenirs like a car mezuzah and "Gifts of the Magi" trinket set that includes frankincense, myrrh, and a small ingot of faux gold.
To preserve its one-of-a-kind collection, the Holyland Exhibition is currently only open by appointment, but Betty and Karen Shepard are happy to give tours to anyone who wants to come for a visit. Admission is only $2.50, a small price to pay for such an uncommon and extensive collection. Why not spend an afternoon perusing the treasure trove accumulated by this real-life adventurer?
Are you interested in learning more about the Holyland Exhibition and other exhibitions and galleries in Silver Lake?  At Real Estate Unlimited, we make it our mission to share with you all of the unique cultural and historical interest of this modern metropolis. Call us to schedule a consultation today!