Silver Lake is home to the Silver Lake Reservoir, which includes a meadow area for pickup soccer games and a 2.2-mile jogging and walking path. The pedestrian path's gentle grade makes it a great fit for novice joggers and parents pushing strollers, but runners looking for a more athletic routine might want to turn off into the Silver Lake Hills for a steeper climb. Silver Lake is home to numerous staircases that residents can use to navigate the switchbacks of the steep and winding roads across Silver Lake's hills. In this post, we'll chart a course through the Silver Lake Hills!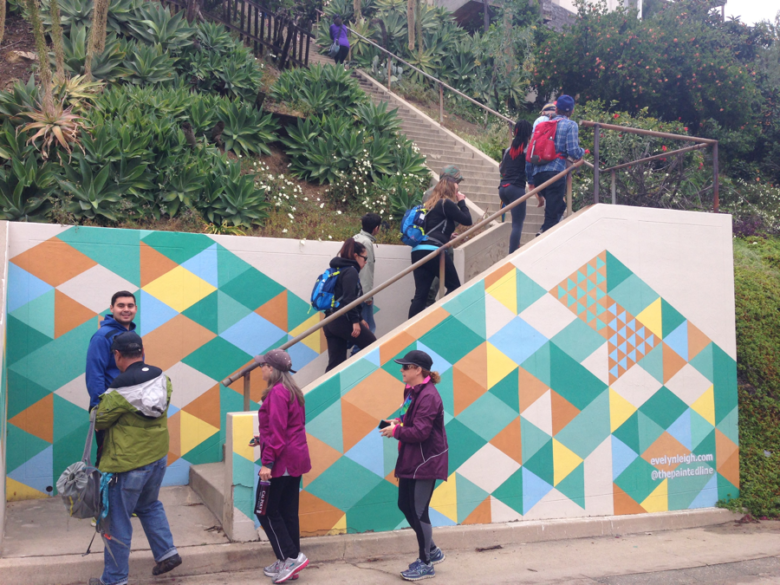 Photo Credit: Laweekly.com
Click here to read about famous midcentury homes in Silver Lake!
The great thing about stair hikes is that they're a killer alternative to the treadmills at the gym. Best of all, they're just as modular as a Nautilus or a Bowflex. Hikers can add in just one or two staircases for an intensity boost, or combine a chain of staircases in a neighborhood for a marathon cross-training session. Silver Lake is home to ten public staircases, many of which have been decorated by brightly-colored murals.
Several of the staircases were historically used to offer pedestrian street access to an integrated network of trams and streetcars that ran along main thoroughfares, which is why they fit so seamlessly into the current layout of Silver Lake.  The stairs also tend to tucked into shady tree-lined slopes, which is why they're often called "hidden staircases."
The Micheltorena stairs, one of the most well-known climbs in the city, is a flight of more than 250 stairs covered with a rainbow of pastel stripes and two red cartoon hearts. The decorations are the work of local painter Corrinne Carrey. The confectionery color scheme is misleading – you can walk up and down the Micheltorena in fifteen minutes or less, but you'll be winded by the time you reach the top! The stairs are right across the street from the Muddy Paws coffee shop, so you might want to refuel with an iced latte or an Italian soda.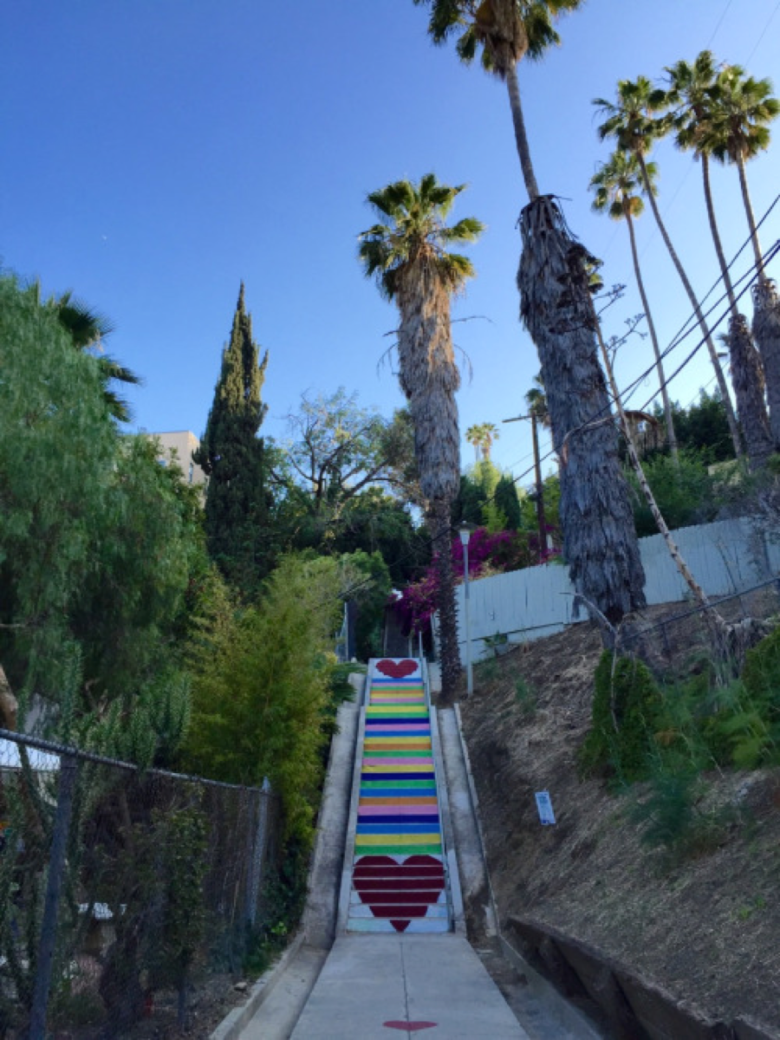 Photo Credit: Rosseyes.tumblr.com
Many hikers have more fun participating in a group stair-hiking excursion. For example, Los Angeles resident Dan Gutierrez has created the SoCal Stair Climbers social group. Gutierrez hosts the Painted Stairways Tour, a 6.7-mile group trek through the hills of Silver Lake that includes ten public staircases. He also conducts themed tours of Silver Lake and other Los Angeles neighborhoods, bringing walkers to a favorite pizza place or coffee shop en route.
Gutierrez has added an urban art-history component to his tour. Corrinne Carrey, Kimberly King, Evelyn Leigh, and Ricardo Mendoza, the four artists who created the murals adorning the staircases, join the tour when available, donating public lectures to the experience. Gutierrez's tours have become so popular that he has had to turn them into ticketed events, which sell out fast. Visitors who can't take part in a guided tour can locate detailed maps of stair hike routes on Google Maps, with public restrooms and watering holes carefully marked along the way.
Click here to read about wine tasting events at Silverlake Wine!
Silver Lake staircase highlights include the Music Box Steps, a staggered flight of more than 700 stairs that achieved posterity in 1932 when comedy duo Laurel and Hardy attempted to push a piano all the way to the top. (We recommend leaving your piano at home.) Located between Descanso Drive and Vendome Street in Silver Lake, this is the only officially named stairway in the neighborhood – and the only stairway in Silver Lake to play a starring role in a movie!
In addition to the distinctive public art work, stair hiking will also lead you to some of the most breathtaking views the city of Los Angeles has to offer. The reward for climbing – and climbing – up into the hills around Silver Lake is a renewed appreciation for the way Los Angelenos navigated their city before highways carved the city into an automobile paradise.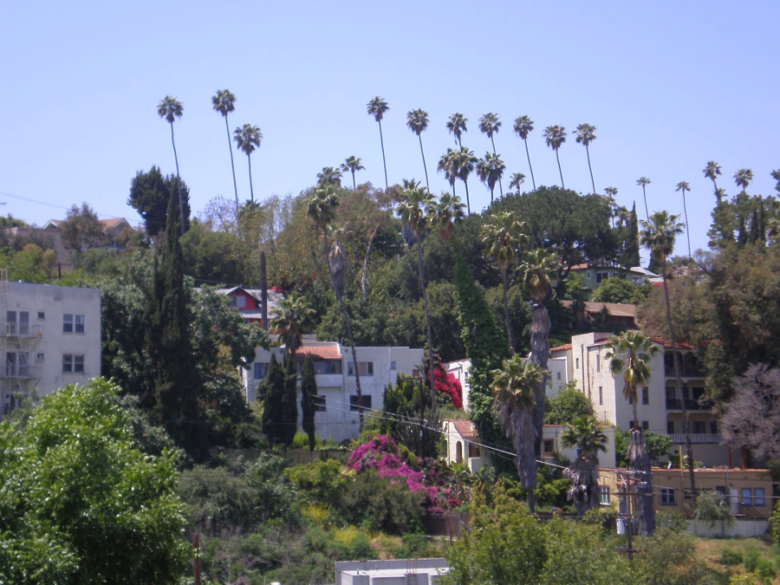 Photo Credit: Climbingla.blogspot.com
Are you interested in learning more about Silver Lake and other historic neighborhoods in Los Angeles? At Real Estate Unlimited, we pride ourselves on the wealth of local information we offer our clients, ensuring that every new homeowner has an insider perspective on the unique neighborhoods that make up this vibrant Southern California metropolis. Call us to schedule a consultation today!