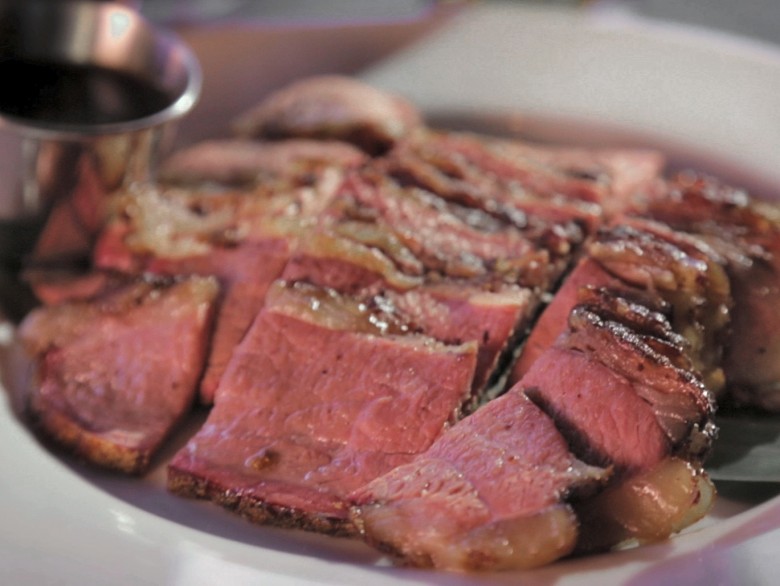 Once you've checked out the New Eateries in Silverlake, head over to Echo Park to discover more places to grab a bite to eat in Los Angeles, California. (In case you're wondering, Echo Park is located near Downtown L.A. and Santa Monica Boulevard.)
Browse through these successfully new eateries in the Echo Park area to learn more:
Ostrich Farm – Located near Sunset Boulevard, Ostrich Farm is open for dinner from Tuesday to Sunday while brunch is offered on the weekends. There are many different types of items on the menu, ranging from flatbreads to small plates of pork rillettes, mussels and chicken liver to a variety of salads. For dessert, try a dark chocolate tart with sea salt or a vanilla bean creme brulee. The large brunch menu covers tartines; poached eggs with chickpeas; blueberry lemon, ricotta pancakes; and thick cut bricoche French toast (to name a few of the choices).
The Park Restaurant – The Park is self-described as, "a place to relax and get nourished." This establishment showcases simple food for a great price and provides options for vegetarians and vegans. The Park runs an impressive deal on Tuesdays that includes a 3 course dinner for the great value of $20. Plus, on Wednesdays, the eatery advertises a burger for $6. Enjoy brunch, lunch or dinner at The Park for a casual atmosphere with great food. The food served includes a wide variety of cuisine, including American, Greek and Italian. Keep an eye out for the Happy Hour, which takes place from 2:30 pm to 5:30 pm on weekdays.
The Park's Finest BBQ – This isn't just your average BBQ place; The Park's Finest serves none other than Filipino barbeque. This location is close to Downtown. Visit The Park's Finest for delicious BBQ in a casual dining environment. The menu was perfected by different families in L.A. who designed recipes and sauces like the ones enjoyed at family barbeques. At this eatery, you can try dishes like spicy sausages, longanisa, roasted chicken, pork ribs and riblets, pulled pork, tri tip and coconut beef. The restaurant also offers a selection of craft beers and a side of elote (corn flavored with mayo, cheese and cayenne pepper). Don't forget that you don't have to wait for those holiday parties to start to enjoy good, family barbeque.
As you can see, there's a lot to choose from when it comes to dining in Echo Park. In addition to trendy homes and trendy nightlife, Echo Park has a lot to offer in terms of where to eat and where to try new dishes. If you are looking for real estate in Echo Park, be sure to check out our website Los Angeles Real Estate Unlimited for more information on home listings and property in Los Angeles, CA.